Type Passenger Terminal
Location Hong Kong | CN
Size 590.000 m²
Stage Competition Proposal
Date 2013
Design HENN
Role Masterplan & Landscape Design
Text from HENN The new Zhuhai Checkpoint stands on the artificial island that forms the border crossing between the Chinese economic zone of Zhuhai and the administrative regions of Hong Kong and Macao. In addition to the terminal building with its own bus station, the competition design includes a masterplan for offices, shopping centres and hotels in the north of the island, as well as a service zone for customs clearance and office buildings in the west. With an anticipated 150 000 visitors per day, the terminal is one of the most important transit nodes of the rapidly developing Pearl River Delta. Correspondingly, the overall design concept is based on the deliberate separation and natural direction of the various streams of people.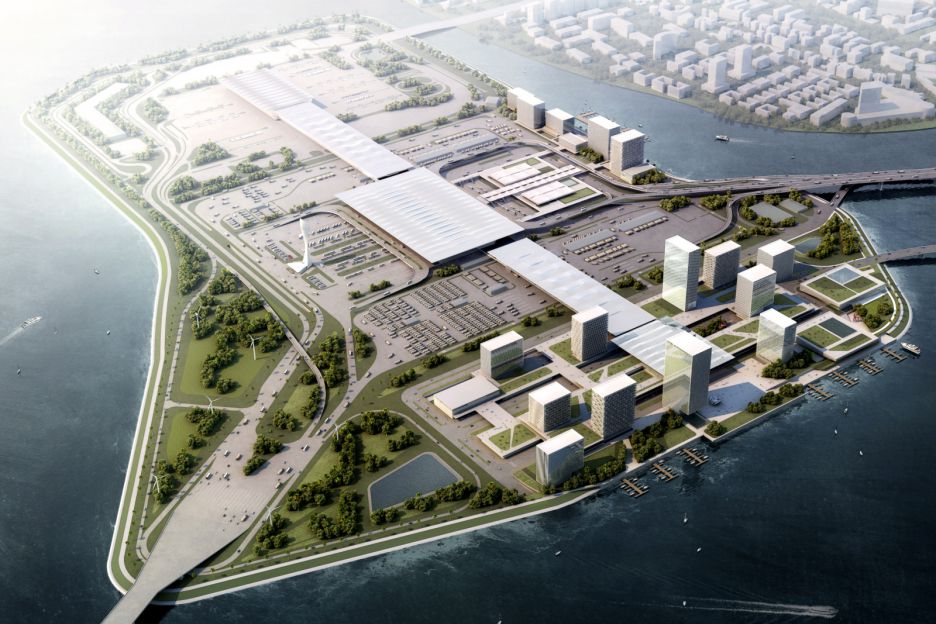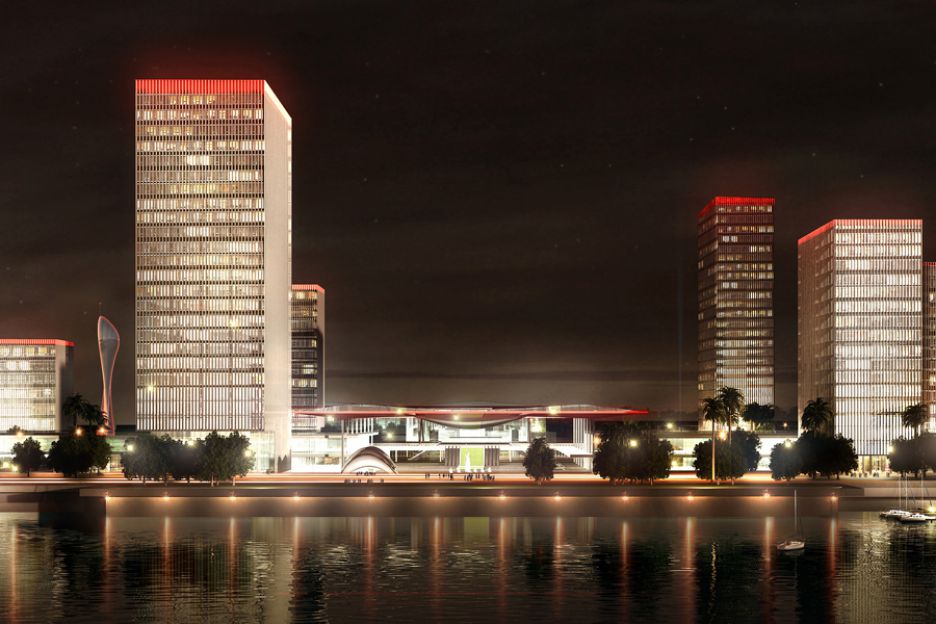 A monumental roof with wide cantilevers on all sides forms the key component of the design. As the exterior is reduced and sober, the interior reveals functional and atmospheric qualities in accord with the building purpose. An undulating ceiling stretches over the wide, open-span transit area. The clear orientation of the building intuitively guides the moving streams of travellers and subtly structures the expansive space. While the maximum room height in the entry and exit areas increases towards the outside of the building, the ceiling reaches its lowest point at the place of maximum acceleration – the main check point in the middle of the hall.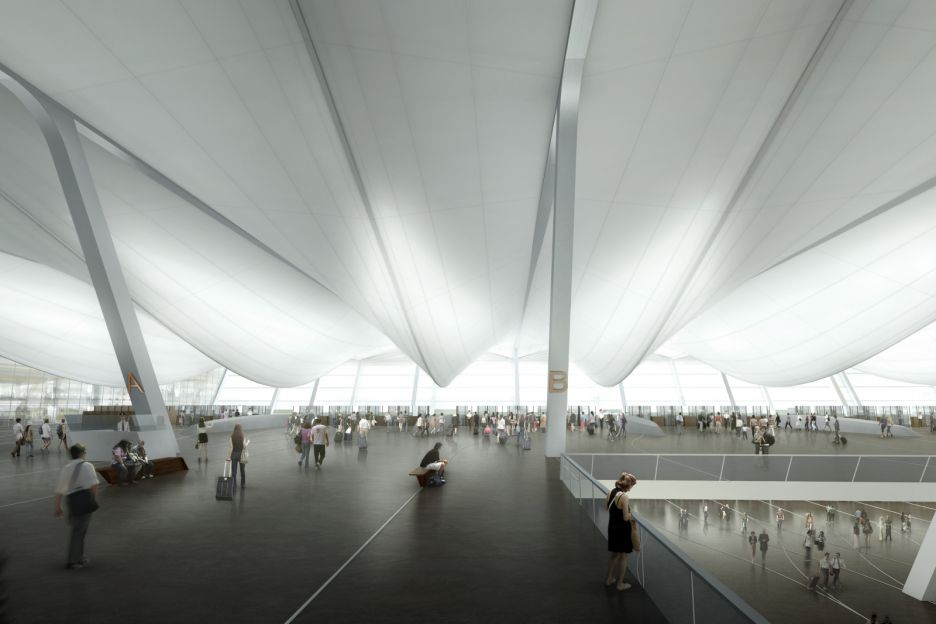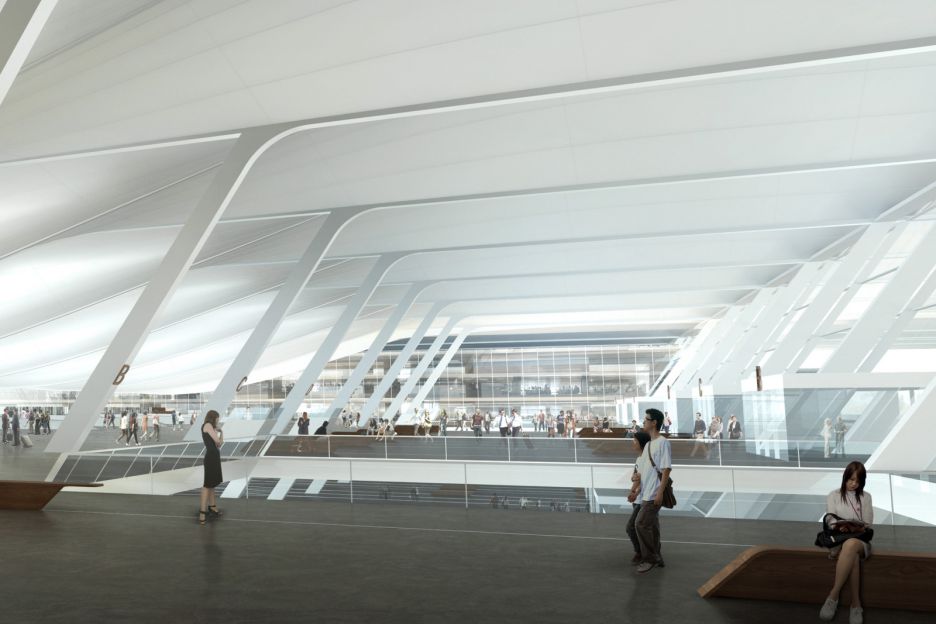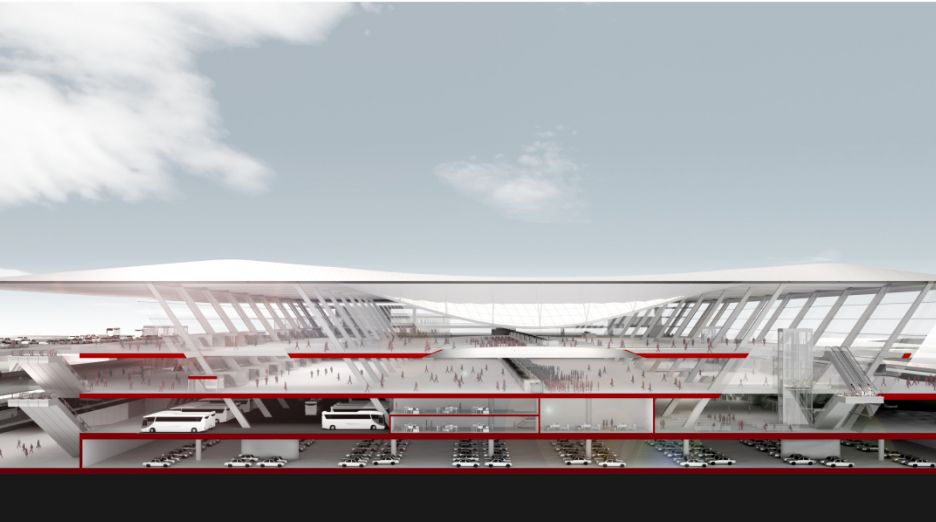 The structural element of the modular roof construction is a variation of a space frame truss and is curved to follow the flow of forces within the system. The undulating structure is finished with metal cladding. Daylight enters through regularly spaced slot windows and strikes a translucent ETFE membrane which covers the voluminous ceiling landscape from the inside. Generous open spaces and regular openings in the floor slab let the diffused light into the lower storeys.
Cooperation Partners
Schlaich Bergermann & Partner, ARUP