This research investigates using foam 3D-printing of cement-free mineral foams from recycled waste for monolithic, lightweight, and insulated wall construction. It aims to reduce the amount of material, labor, and costs required for bespoke building parts by leveraging moldless fabrication through large-scale robotic 3D-printing. Using porous materials with different densities provides insulation and strength where needed, which can reduce the operational energy necessary for heating buildings. Consisting of only one material with different densities facilitates the future reuse and recycling of building parts. Furthermore, the cement-free mineral foams by FenX have a lower carbon footprint than foamed concrete or plastic foams. The robotic 3D-printing system is developed at Digital Building Technologies, ETH Zürich in collaboration with FenX AG.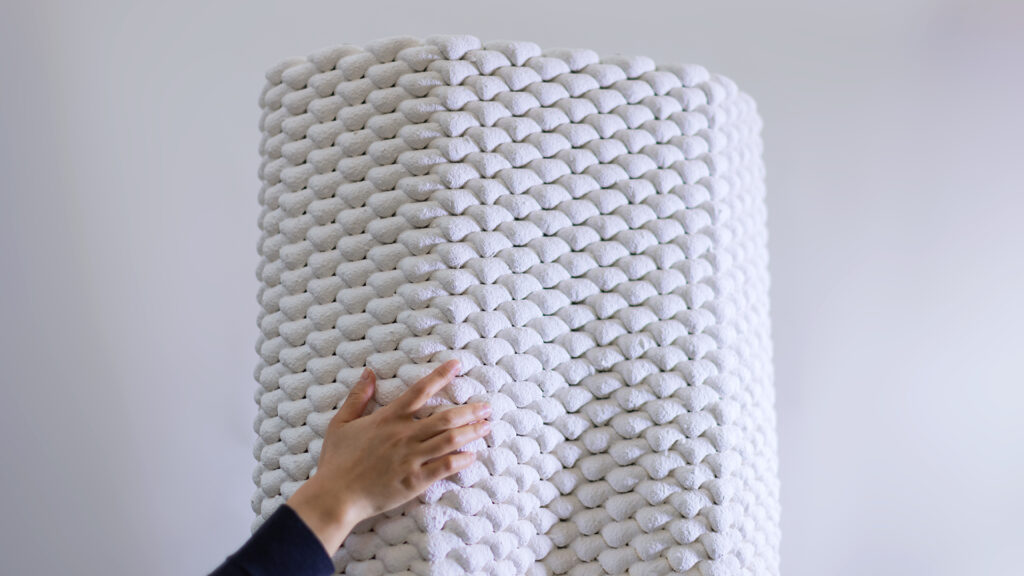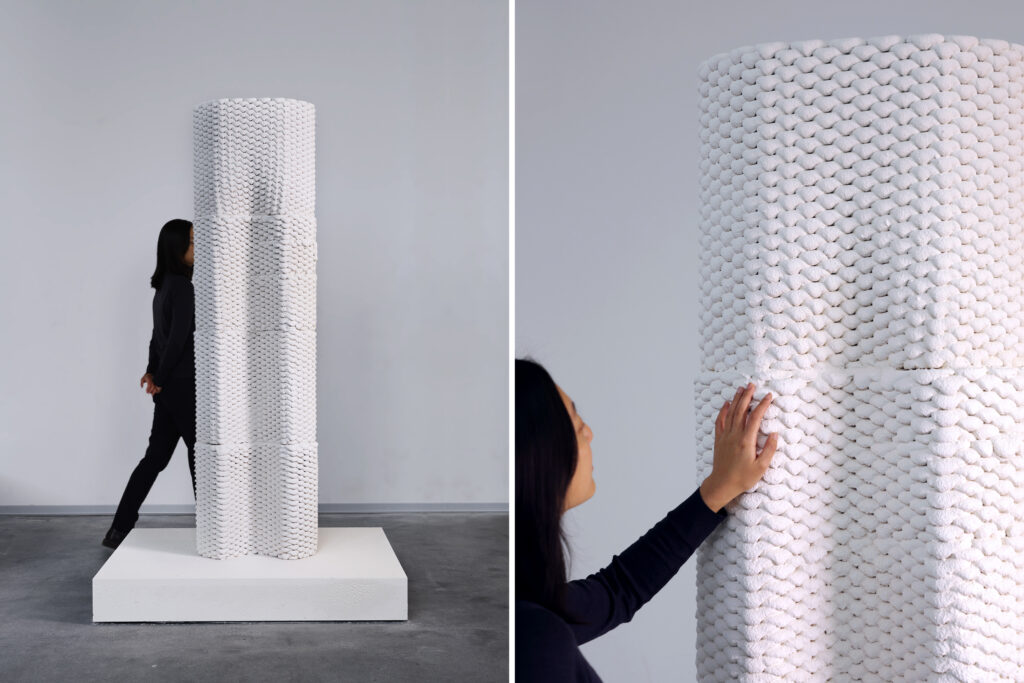 Airlements is a 2m high assembly of four 3D-printed parts and the largest prototype conceived in this research. All parts were 3D-printed in under 1h and hardened for 1 week inside the fabrication environment with a controlled temperature of 20 – 28°C and relative humidity of 20 – 70%. Consequently, no energy-intensive processing is required, which is an advancement to previous research using cement-free mineral foams. The corrugated texture of the prints results from the path design that increases the strength during hardening and of the final part.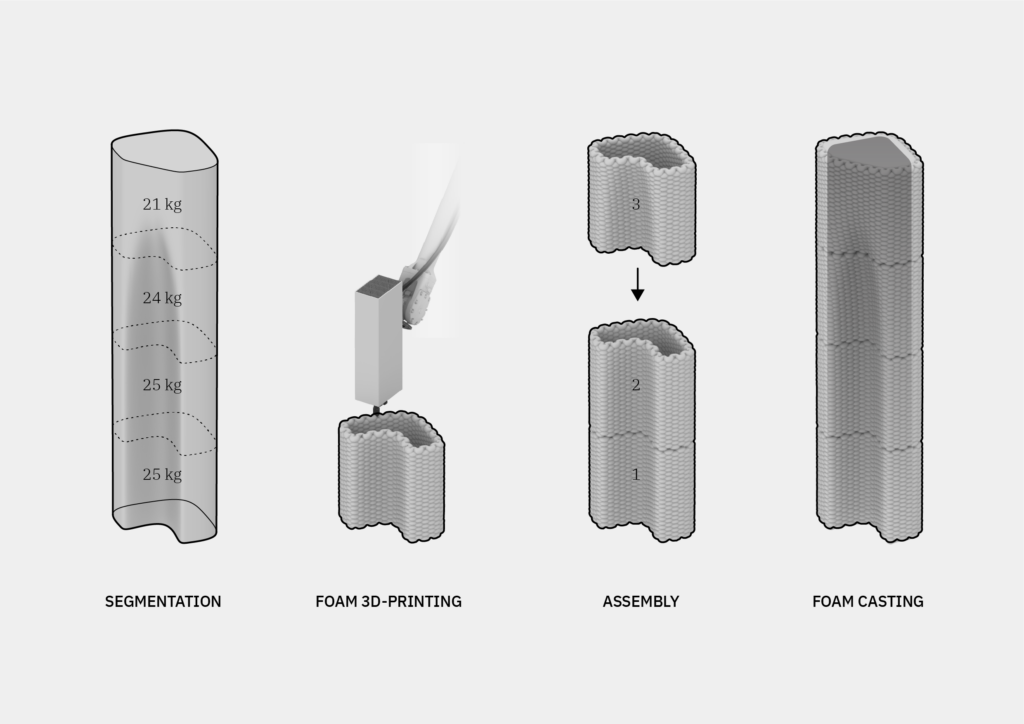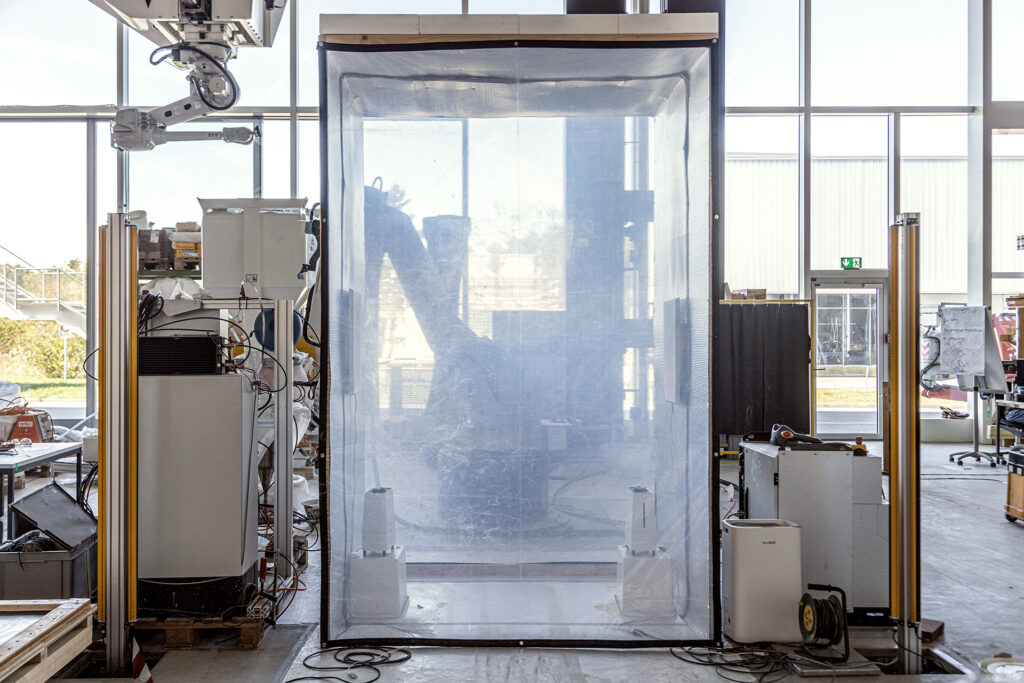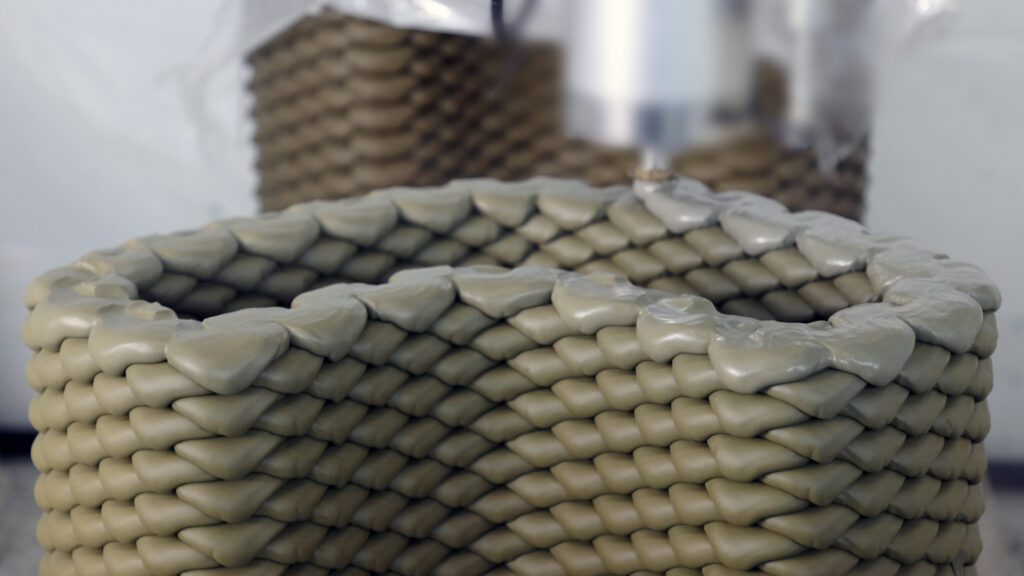 Each of the four hollow segments only weighs 25 kg and can be handled by one person. The hollow core can be cast with mineral foam to create a monolithic system together with the protective cover of cement-free plaster for the application as non-structural exterior walls. Casting also allows the integration of reinforcement and infrastructural installations and could broaden the field of applications. Future development will focus on increasing the load-bearing capacity of resulting elements and fabrication precision of the 3D-printing system. The Airlements prototype represents a significant milestone in the research on digital fabrication with foamed materials.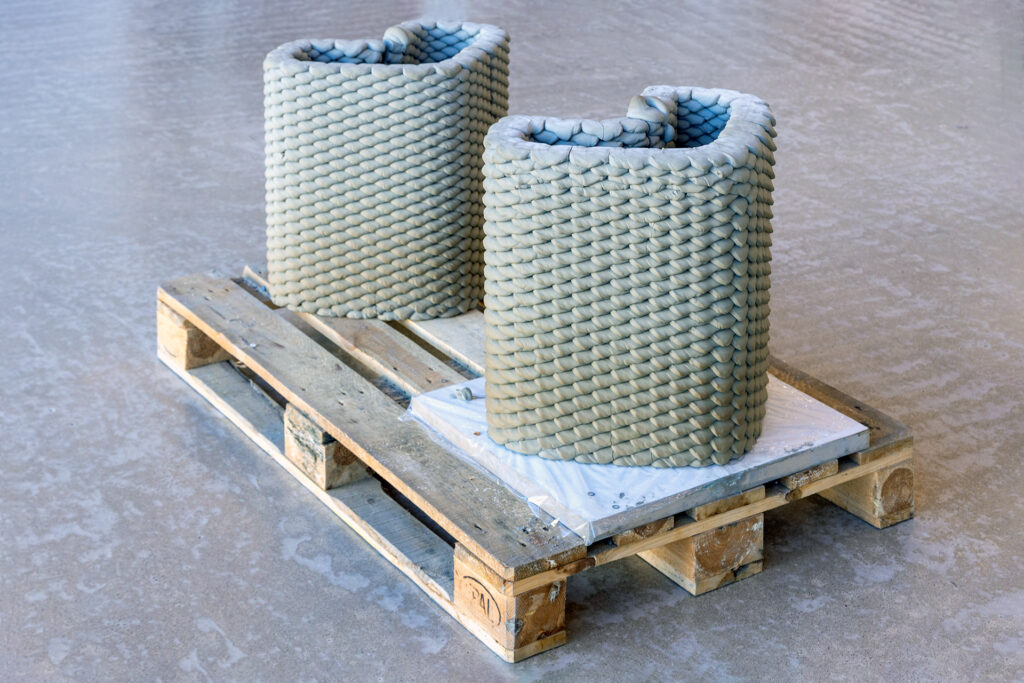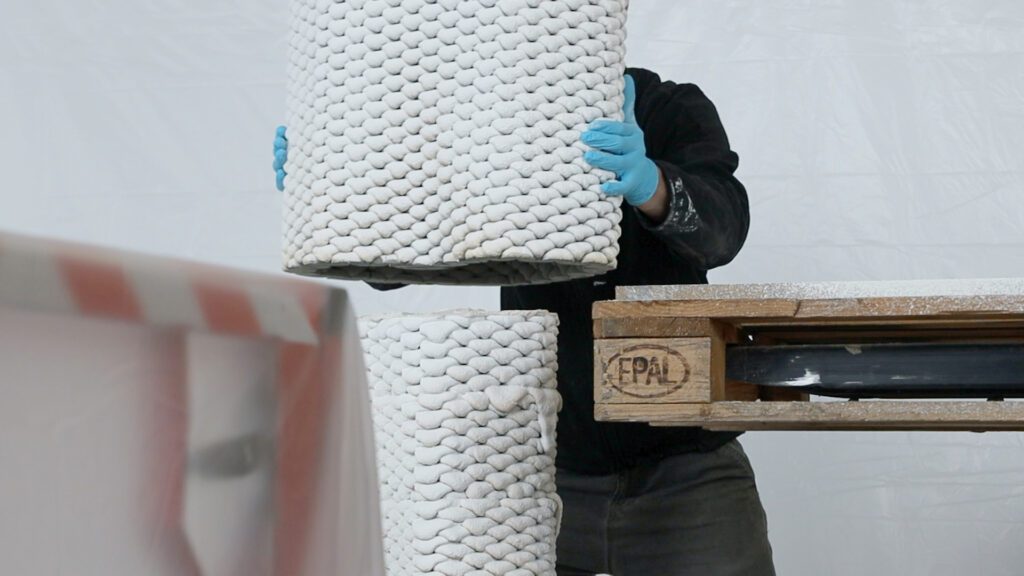 Credits Research Digital Building Technologies (DBT), ETH Zurich with FenX AG
Team DBT Patrick Bedarf, Anna Szabo, Prof. Benjamin Dillenburger
Team FenX Etienne Jeoffroy, Michele Zanini, Enrico Scoccimarro, Alex Heusi, Kay Sanvito, Sean Tien, Oliver Bruni
Technical Support Tobias Hartmann, Cilgia Salzgeber, Jonathan Leu, Lucas Petrus, Philippe Fleischmann, Michael Lyrenmann, Heinz Richner, Bharath Seshadri, Angela Yoo
Funding Innosuisse 41905.1 IP-EE
Photography Huyk Sung Kwon