Program ETH MAS dfab 2019/20
Date Sep 2020
Tools Robotic 3D Printing of Mineral Foam | Rhino+Grasshopper
Tutor Patrick Bedarf
Student Dinorah Martinez Schulte
Collaborators Ayca Senol (D-MATL, ETHZ)
Dr. Michele Zanini & Dr. Etienne Jeoffroy (FenX AG)
Porous Loops is a lightweight composite facade panel that was developed during a 12 week long master thesis project as part of a larger research endeavour investigating 3D printing (3DP) of mineral foams. This material group is used in construction because of its insulating and lightweight properties. For the first time a building scale application using 3DP of mineral foam is presented.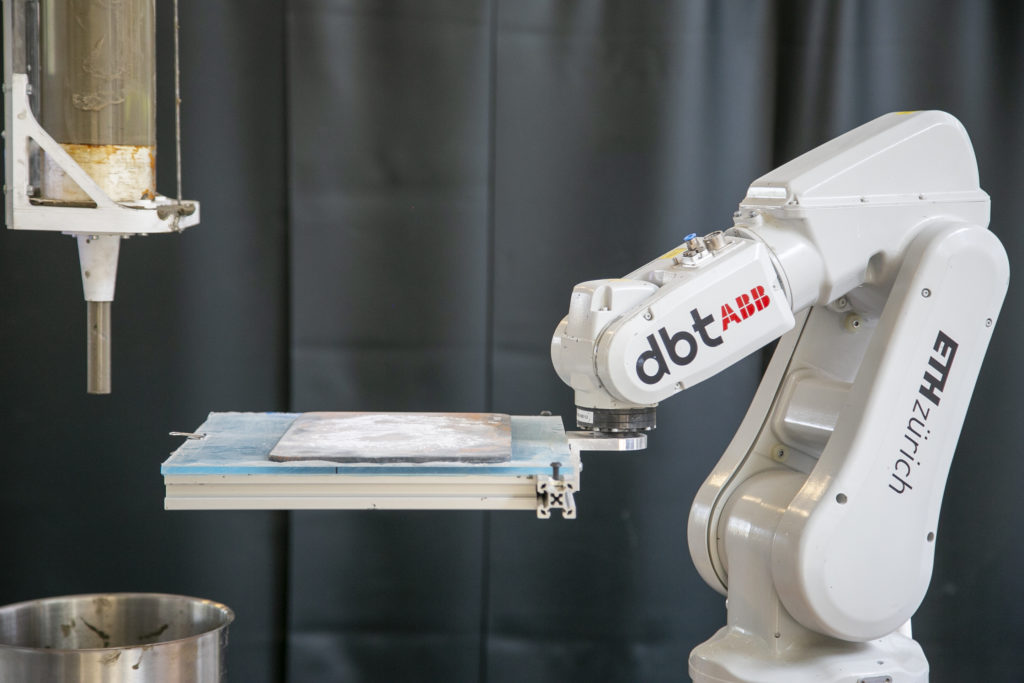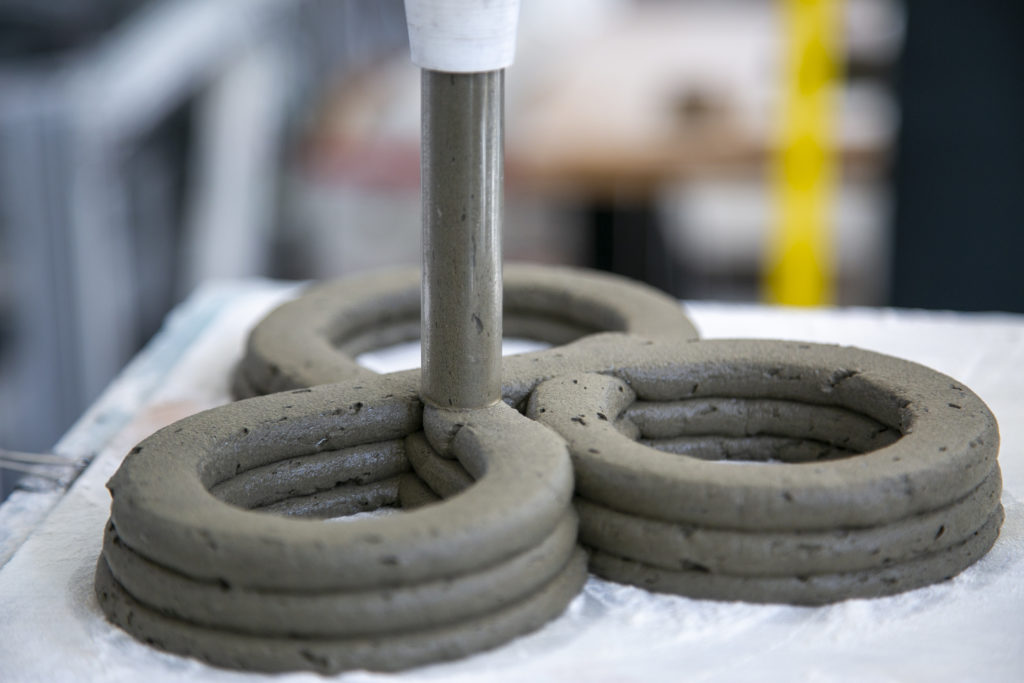 The innovative mineral foam developed by FenX AG is derived from abundant industrial waste, non-flammable and fully recyclable. In this research project the printed foam elements were sintered in a furnace to achieve their full mechanical strength.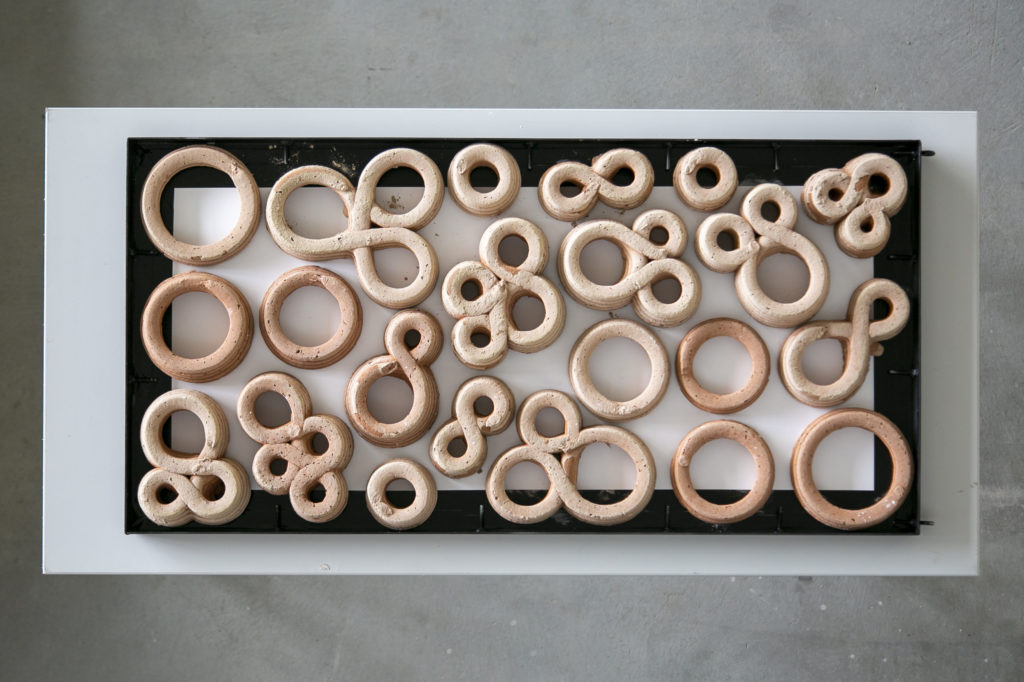 After sintering, all foam elements were assembled within a metal frame with reinforcement pins and cast out using fibre-reinforced ultra high performance concrete (UHPC).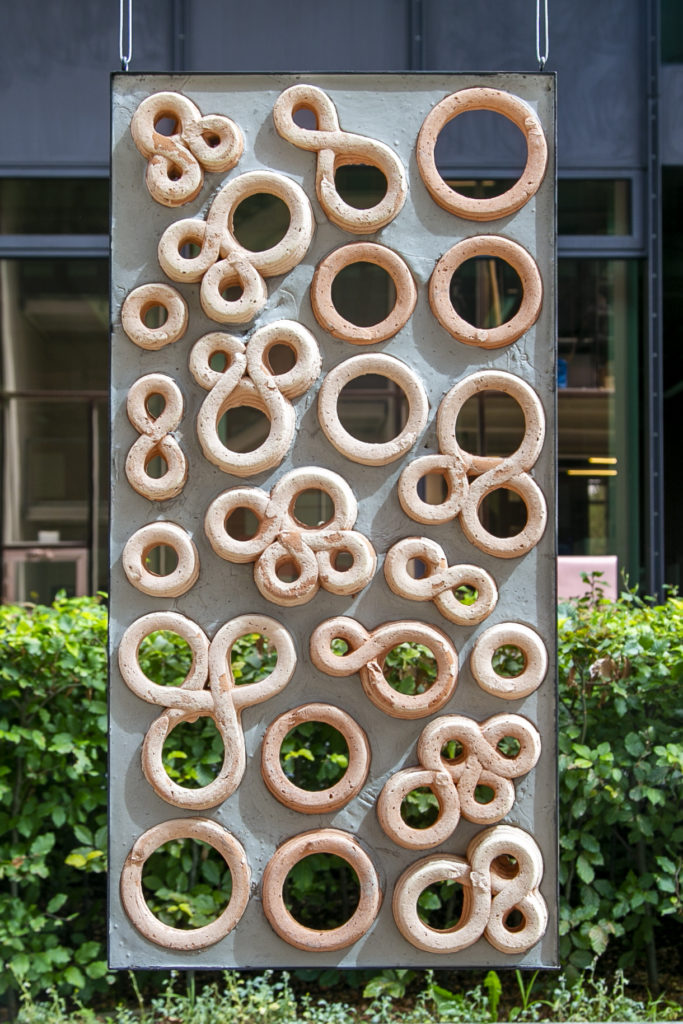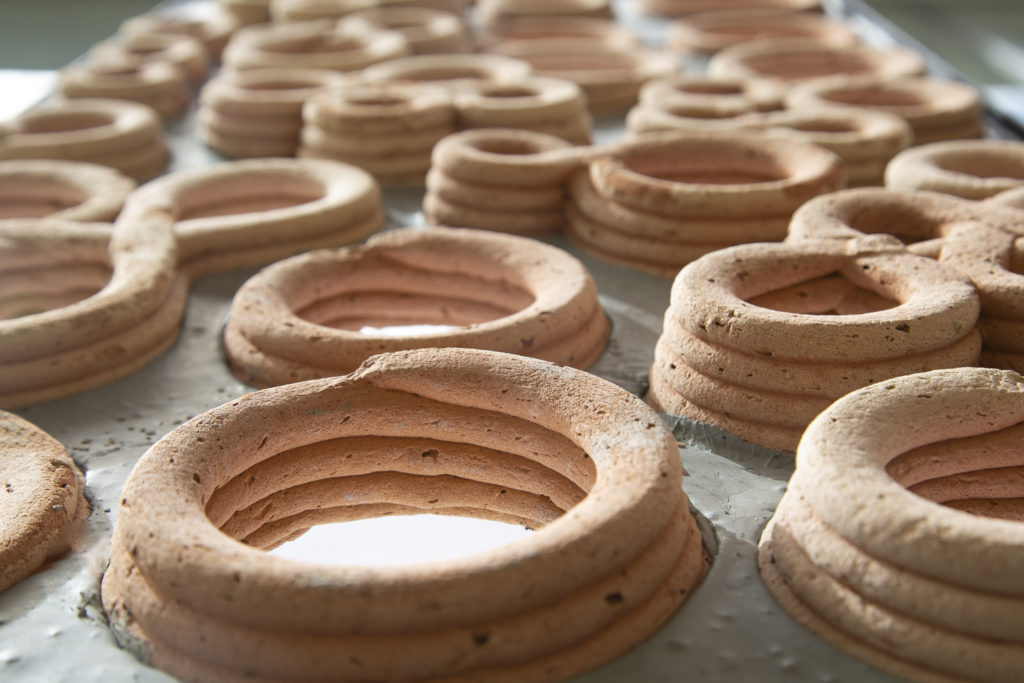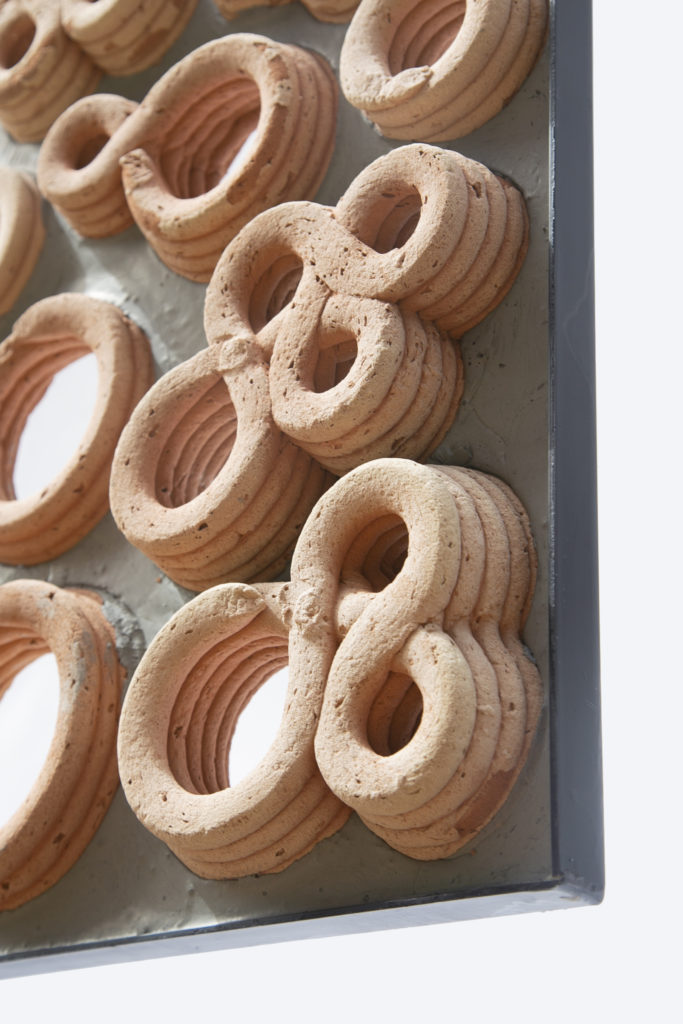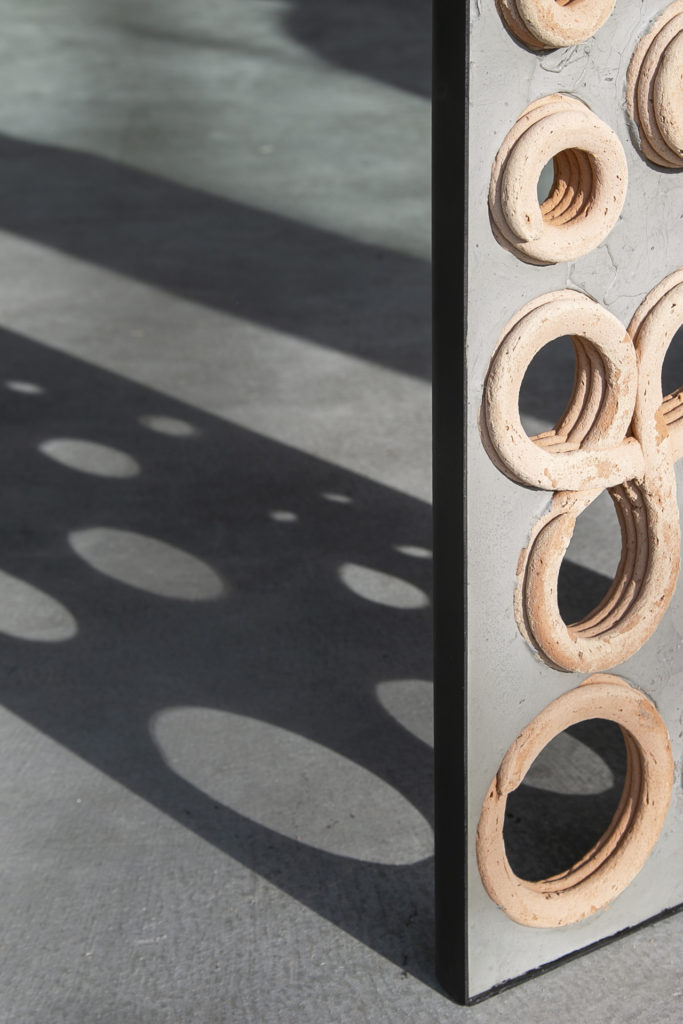 The resulting composite facade panel shows the potential of using 3DP of mineral foams for bespoke lightweight architectural elements.
Master of Advanced Studies ETH in Architecture and Digital Fabrication is a one-year full time educational program jointly organised by the Chair for Digital Building Technologies and Gramazio Kohler Research. This MAS is the educational program of the National Centre for Competence in Research (NCCR) Digital Fabrication.