Type Research, Product
Size 400 x 600 mm
Weight 2000 g
Material PLA, PETG
Order on request
Curly 3D prints from desktop fdm printers are usually seen as imperfections and the result of faulty printer calibration or entertaining trend of creating hairy models. This study however, explores the fuzzy material behaviour of extruded thermoplastic filament through the design of the toolpath itself. In contrast to designing the geometry and materialising the perfect representation, this project aims at discovering new material expressions and surprising articulations – through control and the lack thereof. The resulting porous structures feature programmed densities, translucencies, and stiffness.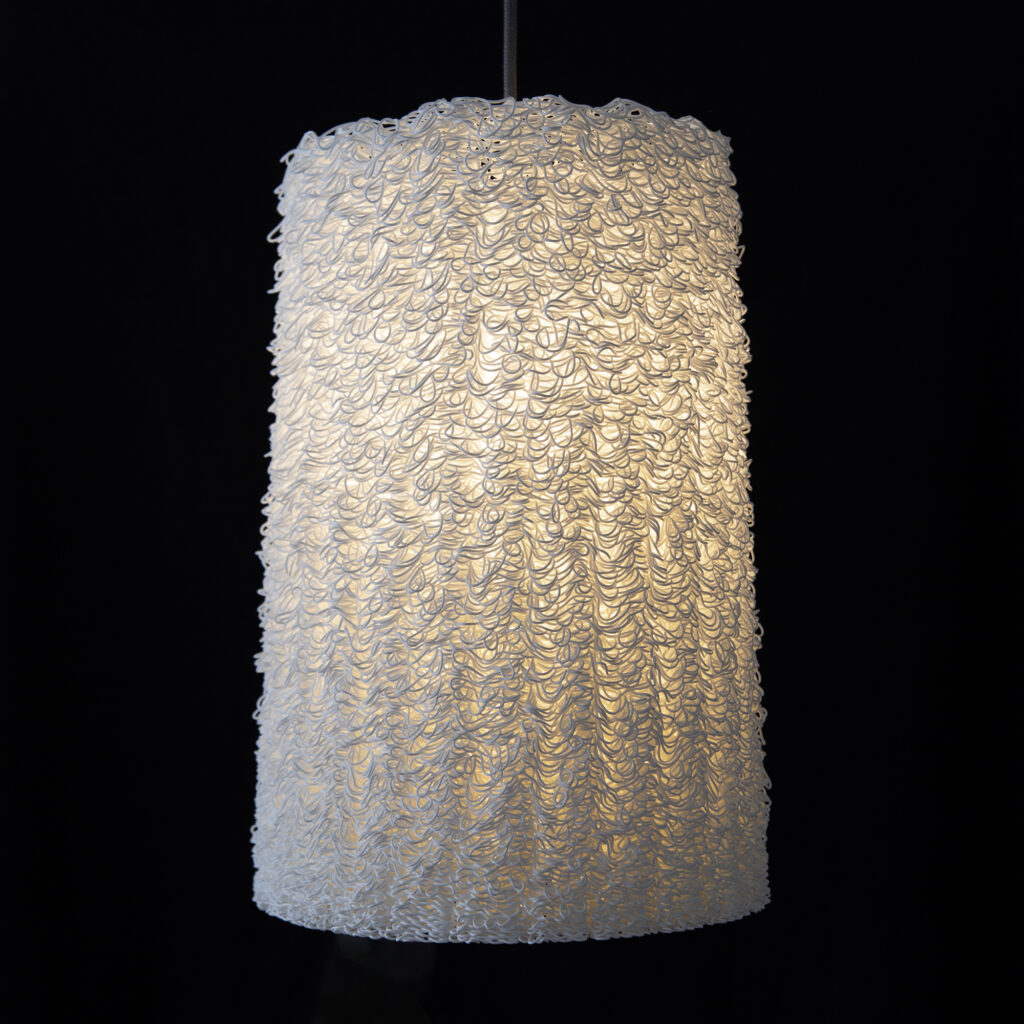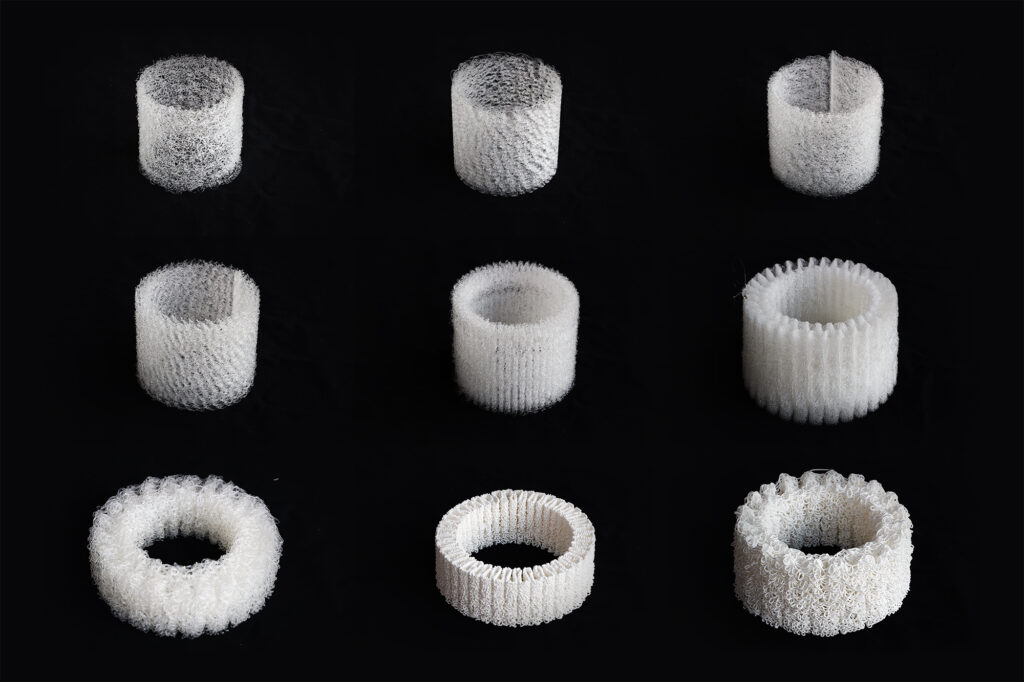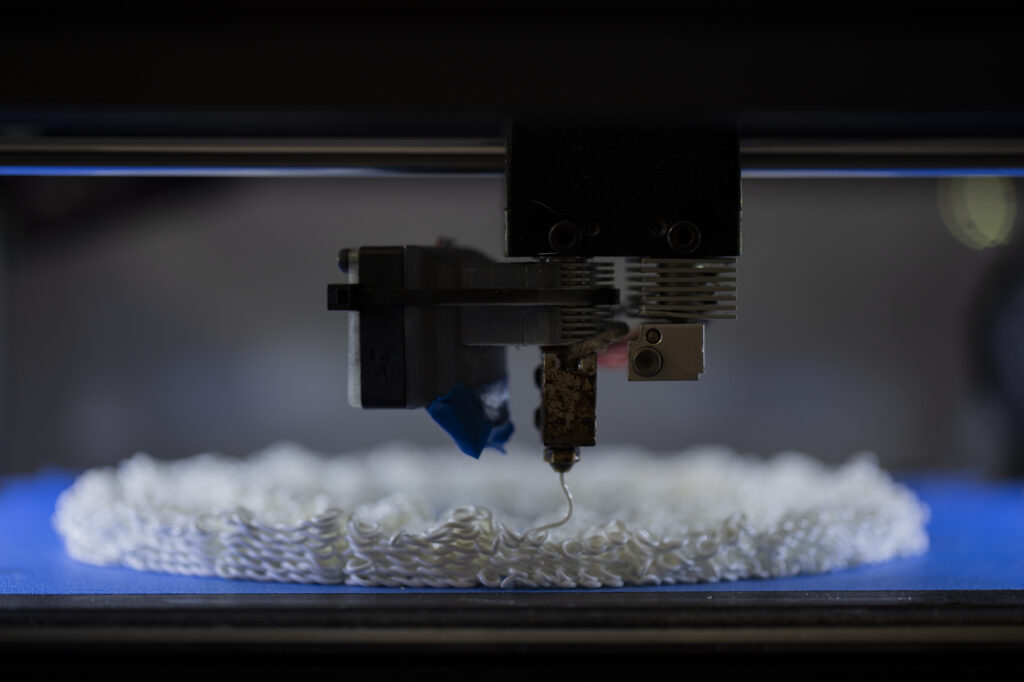 The toolpaths were designed in Rhino/Grasshopper and exported with a custom G-code script. Early experiments focused on the effect of gradual z-offset changes. Later the single shell walls thickened to spatial patterns with adjacent and overlapping paths.