Type Design & Fabrication Workshop
Tools Laser cutter, pop rivet guns
Date 9th – 12th Dec 2015
Location Brno | CZ
Tutor Patrick Bedarf
Participants Kristýna Smržová, Petr Koláček, Hani Gholami, Libor Petr
MESHWORKS was initiated as a continuous fabrication oriented workshop series, aiming at exploring topological design approaches of small scale installations. The events are integrated into the larger framework of NEXT Institute and are hosted and intervene at the premises of Distillery, Brno (CZ).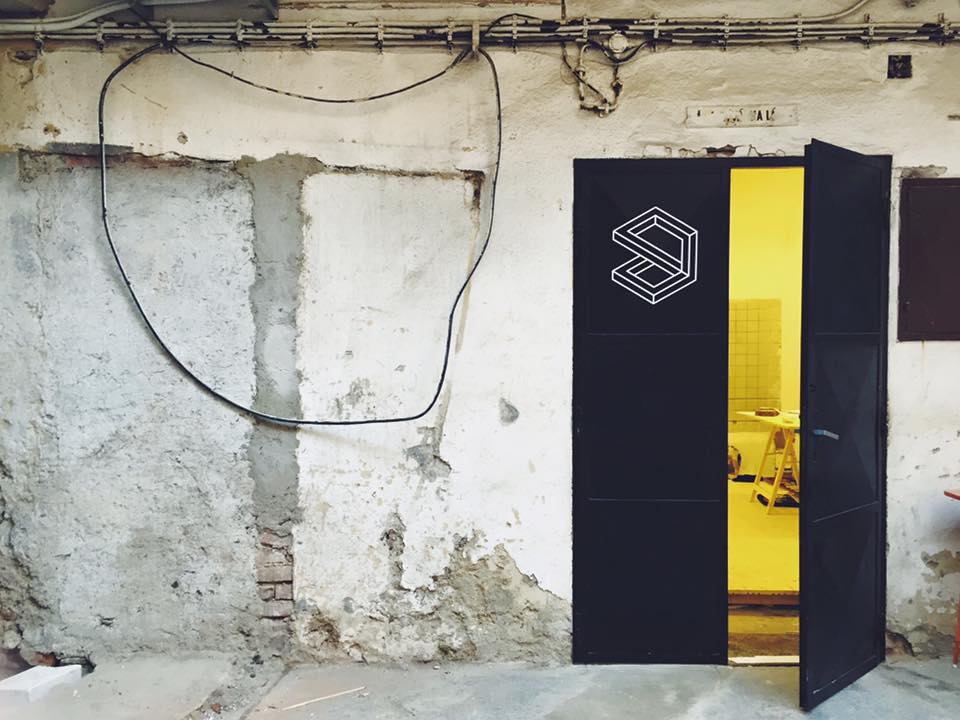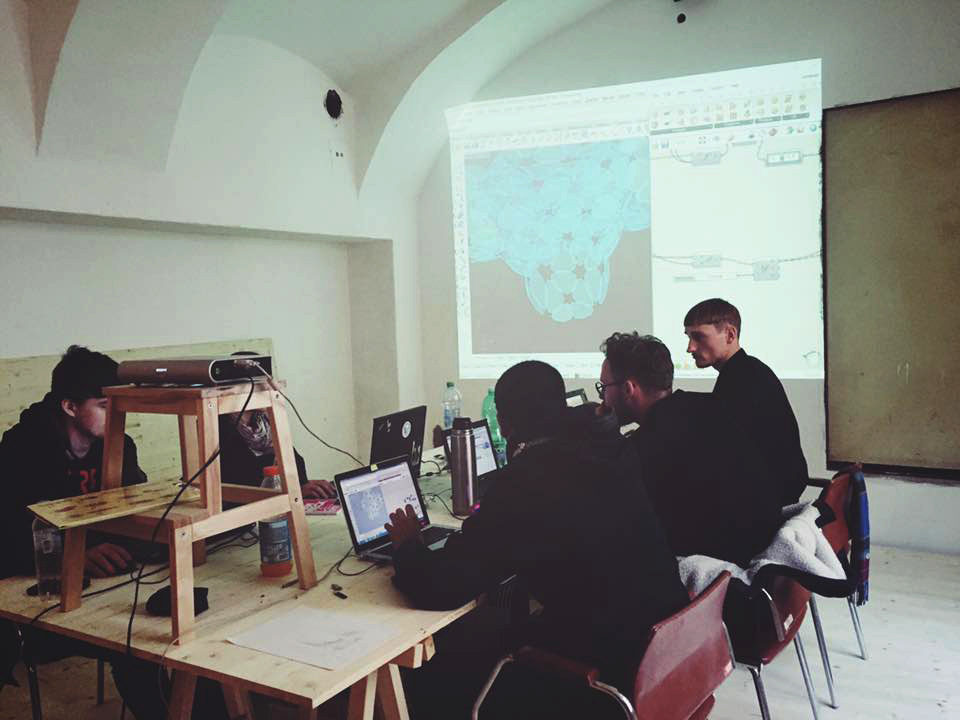 Process During a four day schedule, the workshop team composed of four students and young professionals from Czech Republic, Germany and Iran, framed the entire process of concept, design, fabrication and assembly of a 2 x 3m sculptural installation. Based on knowledge provided in technical training sessions covering parametric design in Grasshopper/Rhino, the principles of surface relaxation with Kangaroo's physics engine were tested and structurally implemented. Component studies offered insights to assembly logics such as labeling and connector locations. Individual proposals were generated and one design chosen for further development.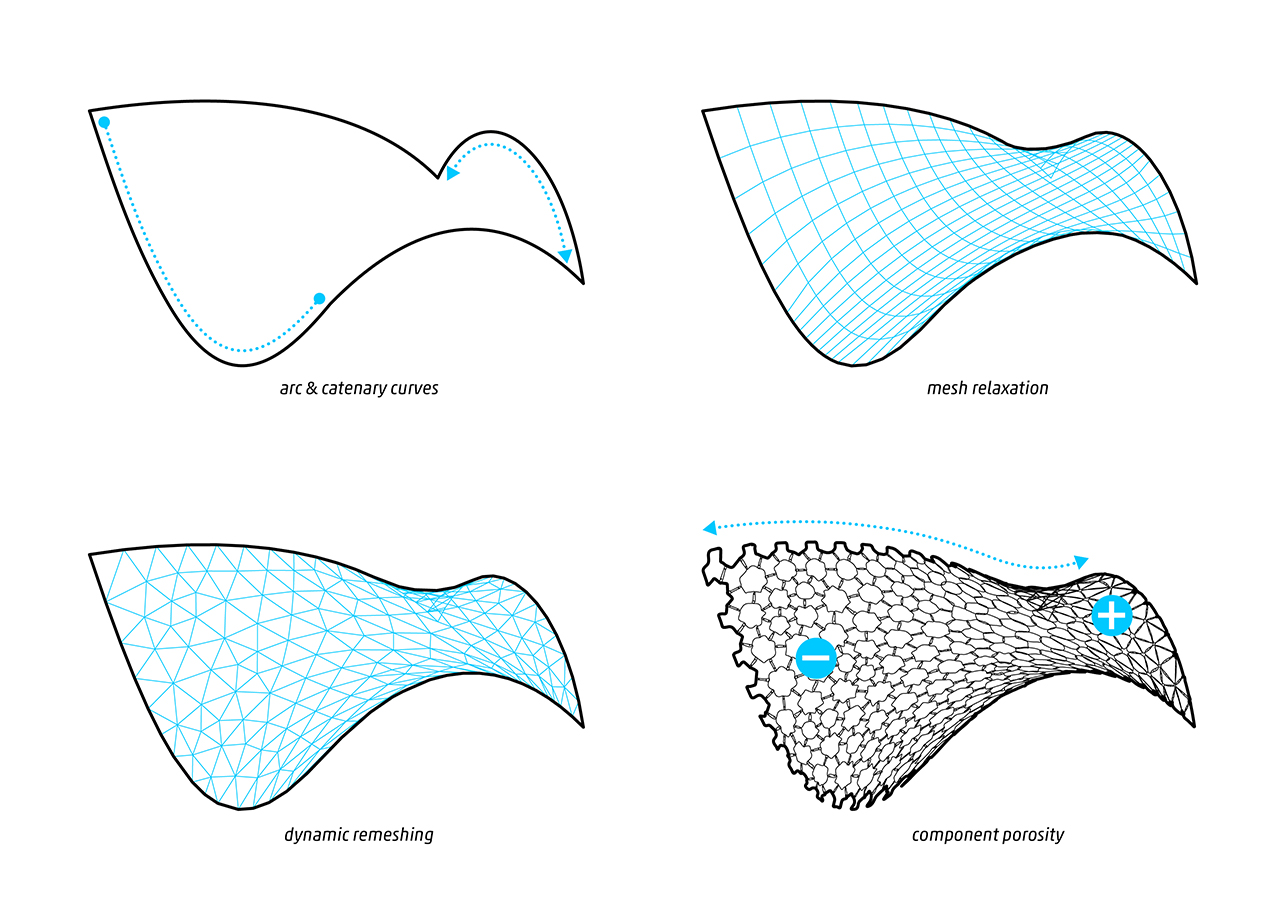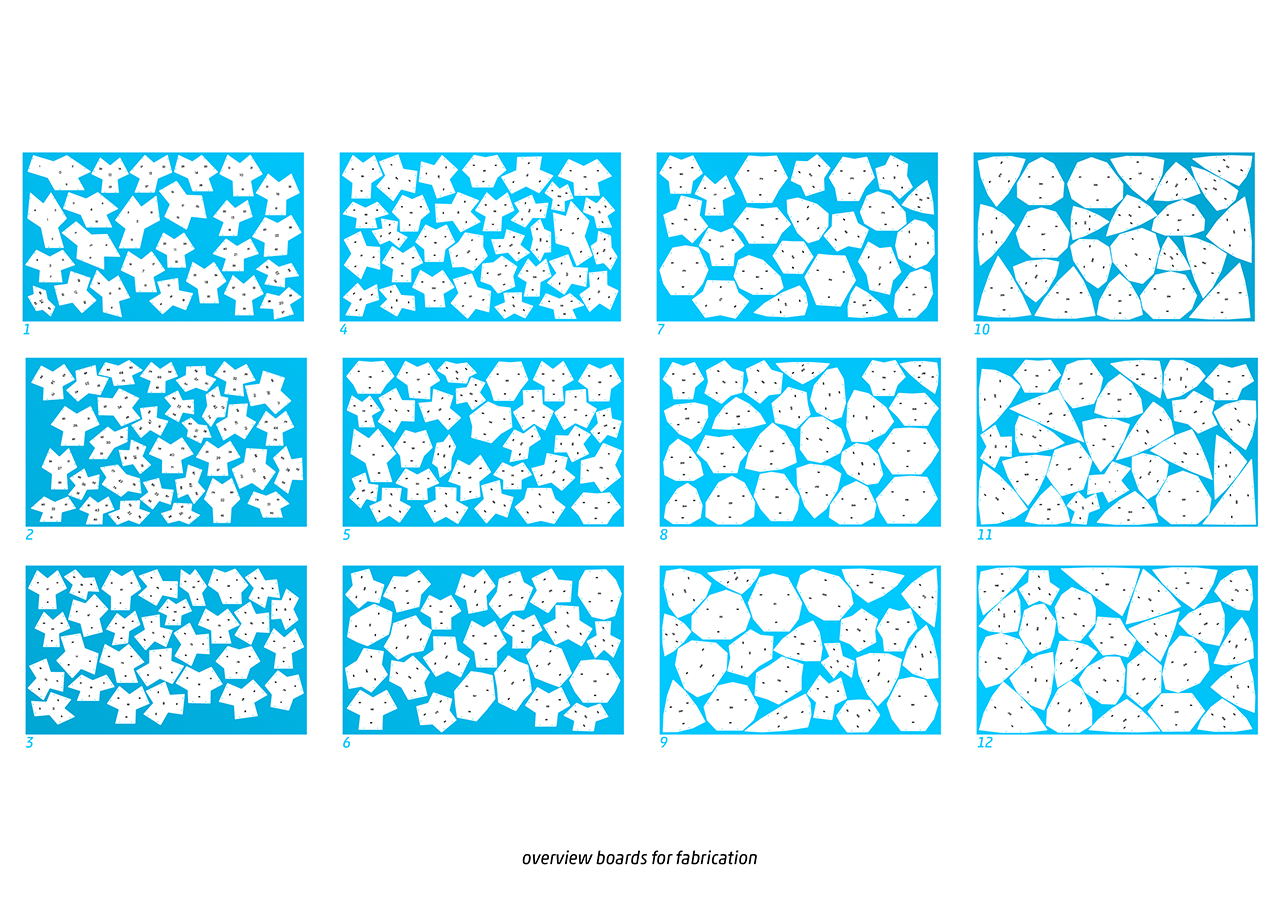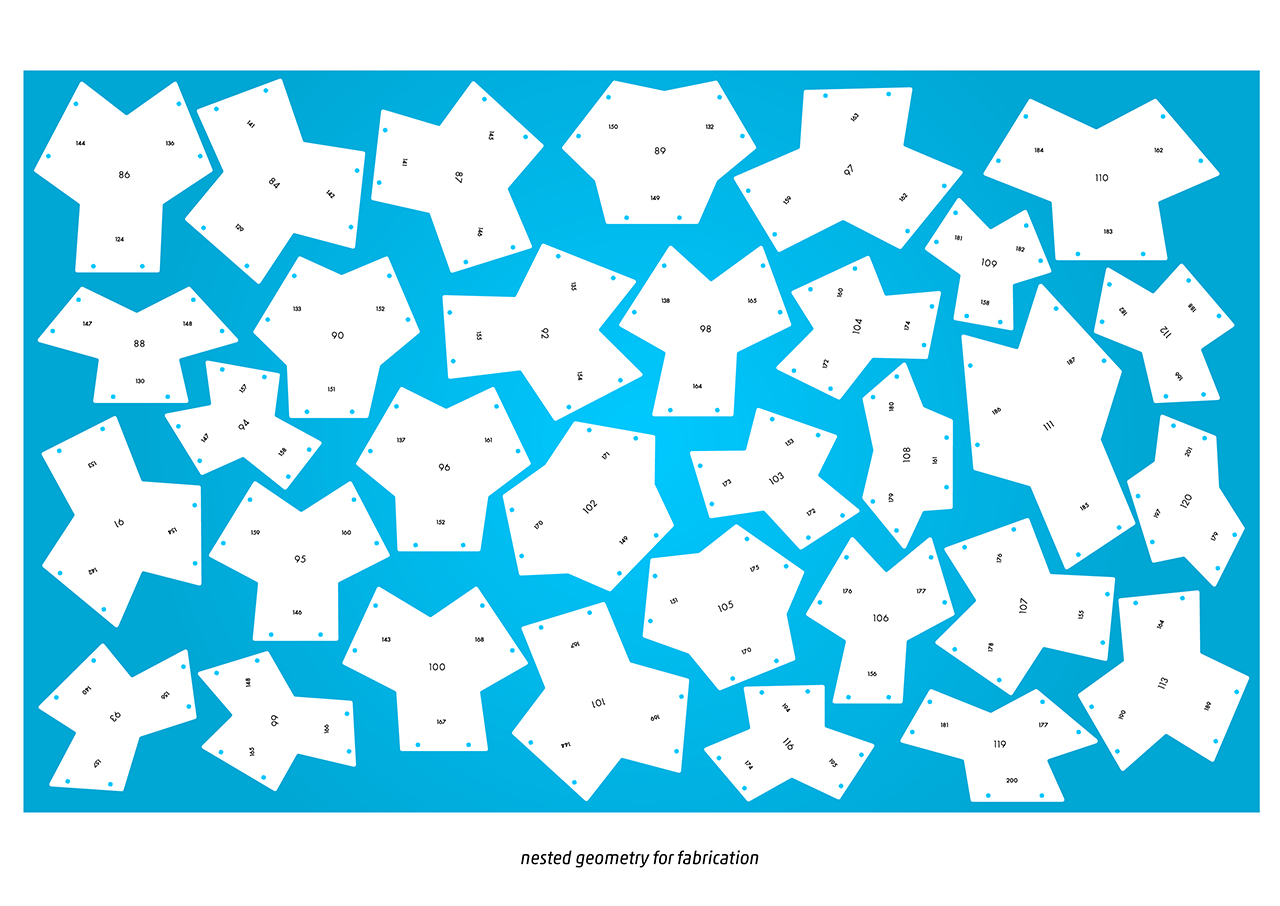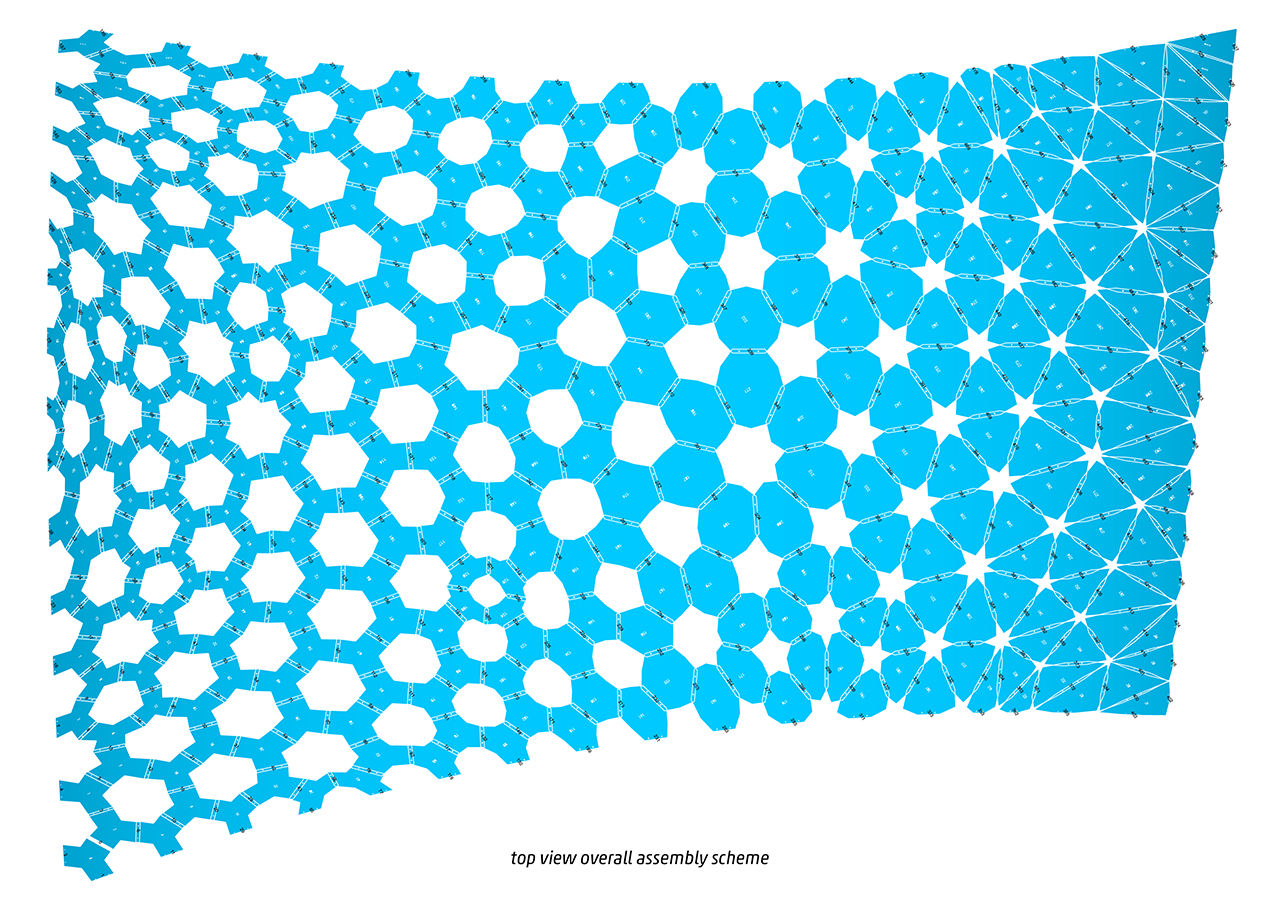 Execution Primary constraints given by the workshop coordinators were the amount of material and assembly tools. With the objective of not exceeding 10m² of white, translucent 1.5mm POM sheets and a total amount of 1000 rivet connections, students had to iterate through various design generations and optimization loops. After two days of digital tooling and refinement, the final drawings for laser cutting were generated and all pieces fabricated. Finally, due to the tight schedule, the installation was mounted in collective performance fashion shortly after the public presentation at Distillery.