Type Innovation Center
Location Darmstadt| Germany
Size 21.950 sqm
Stage Construction
Date 2014-2017
Design HENN architects
Role Building & Facade Design
Text from HENN The Innovation Centre will be used to cooperate temporarily in interdisciplinary teams and to communicate both internally and externally. While the newly developed public square orientates the company towards the city, the Innovation Centre opens it to the interior. There are three levels which are set back from one another so that they are to a large extent visually linked. Levels can be changed using arched ramps. These connections, like the bridges joining the segments at individual levels, are highly frequented meeting places where the direct exchange of information among knowledge holders is encouraged. In passing, building users can be inspired by the work of their colleagues and prompted to engage in discussions. Different demands on the workplaces – concentration, communication, cooperation – find spatial expression in a flowing transition. Team communication takes place in the spacious internal area on each floor. Single-person office cells along the façade provide spaces for activities requiring concentration and intensive thought.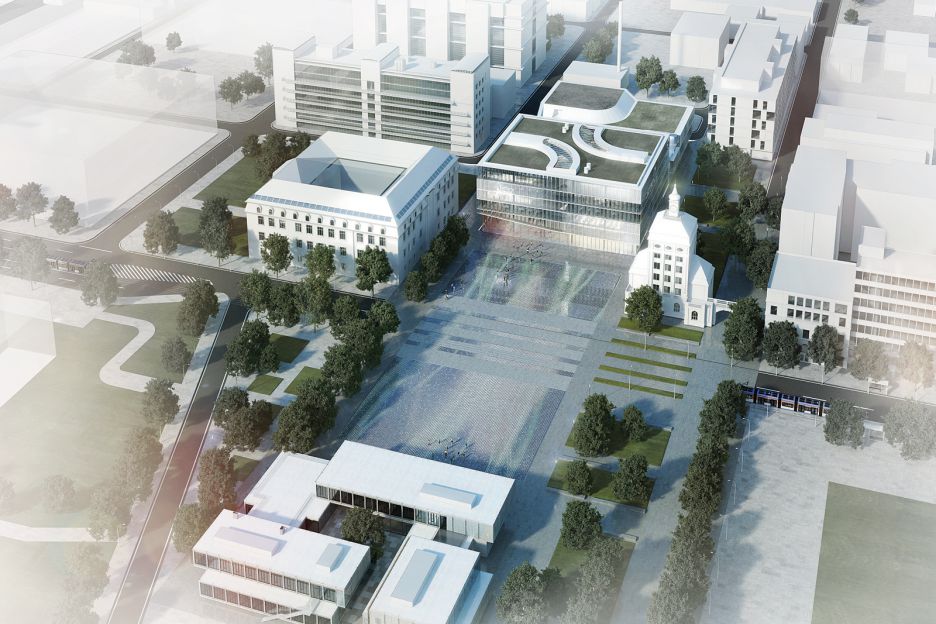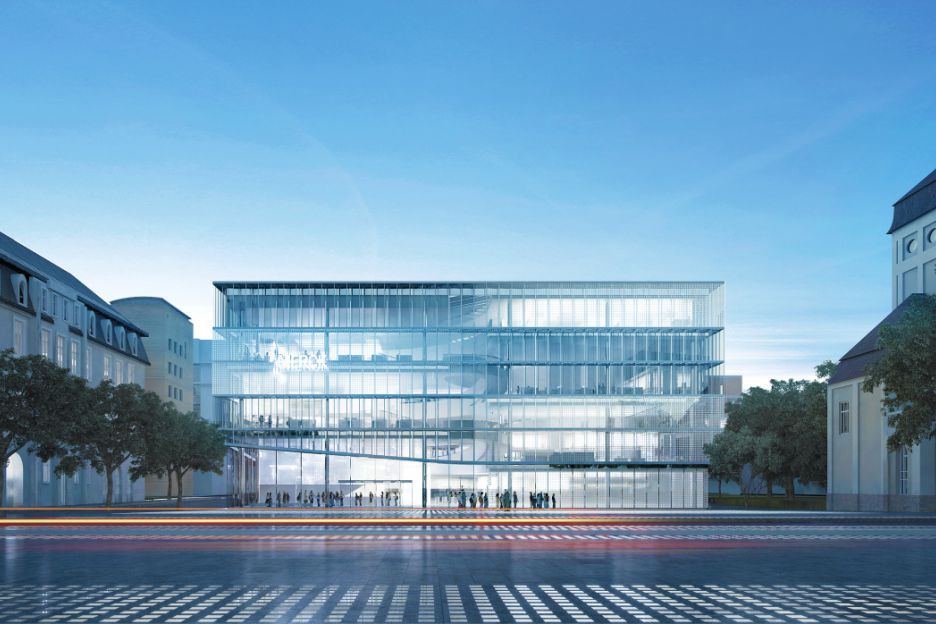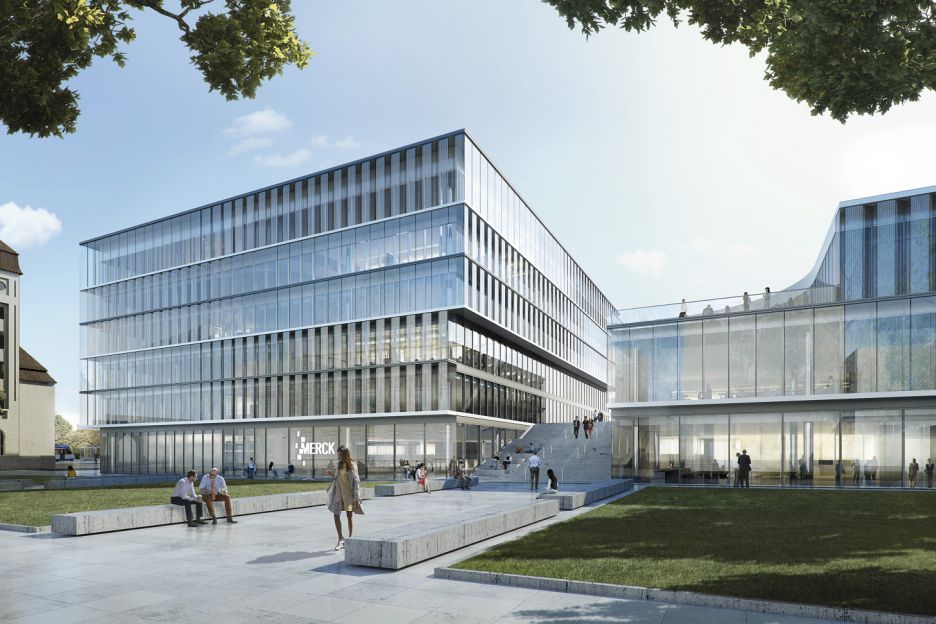 The company restaurant is connected to the Innovation Centre on several levels. It will assume essential functions of the currently decentralised staff canteens, some of which are to be dissolved. The restaurant will become a meeting place for numerous employees from the various parts of the plant. There is a Food Court on the ground floor as well as six distribution points on the top two floors. The seating areas are situated along the glass façade and have excellent outside views.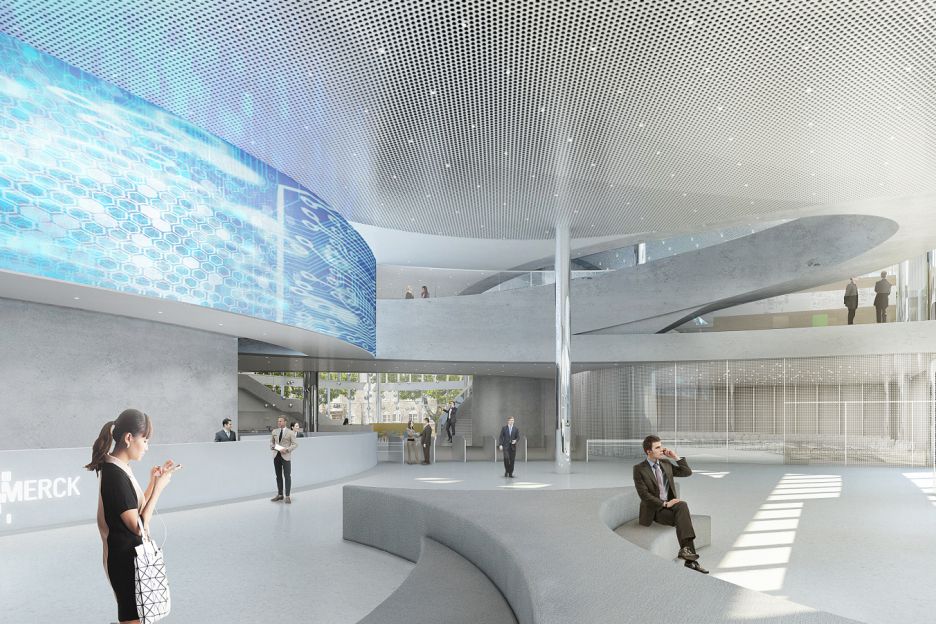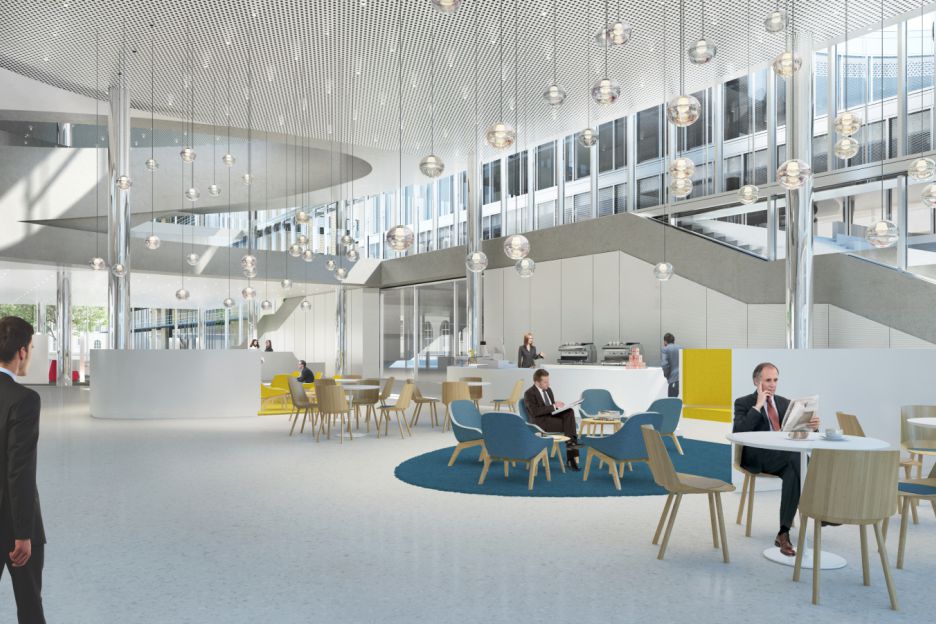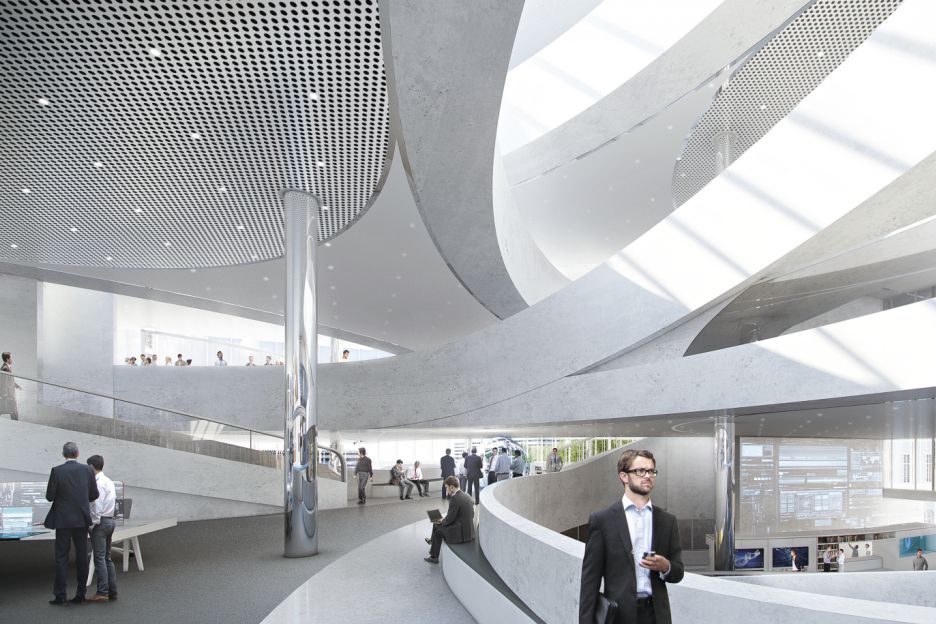 A twin staircase which is the connecting path of the former main factory street runs between the company restaurant and the Innovation Centre. Entrances to both buildings can be found at the apex of the stairs.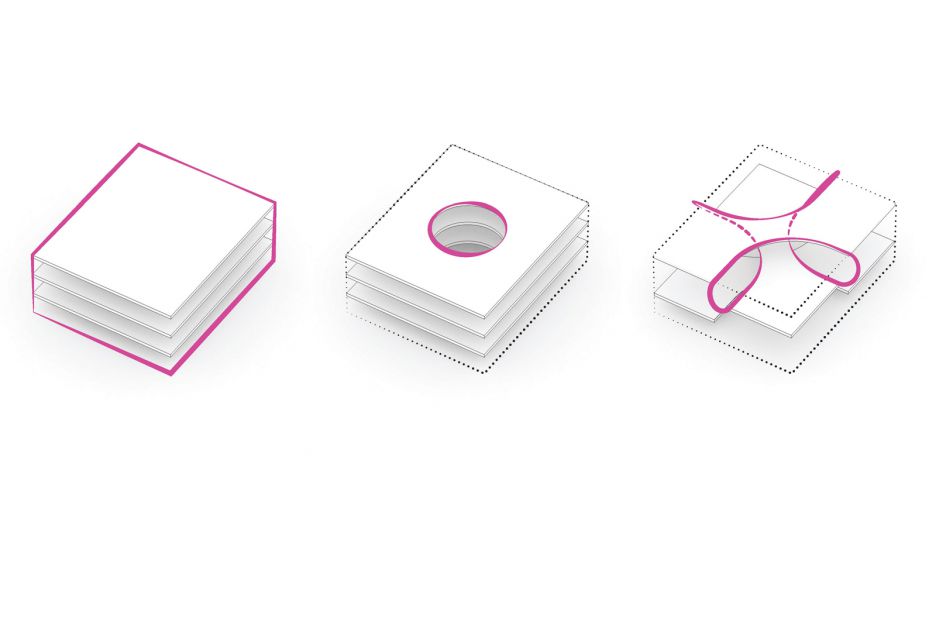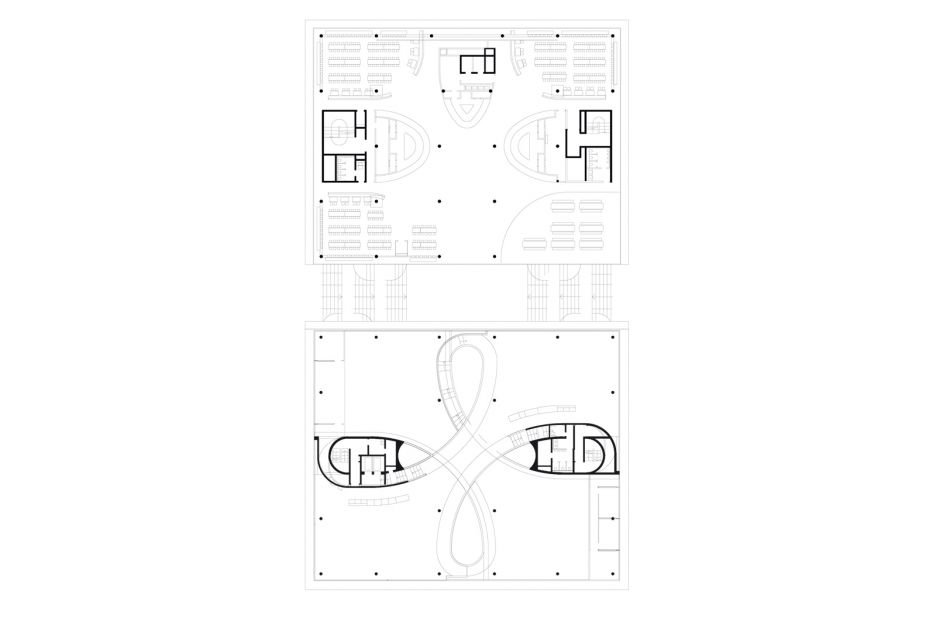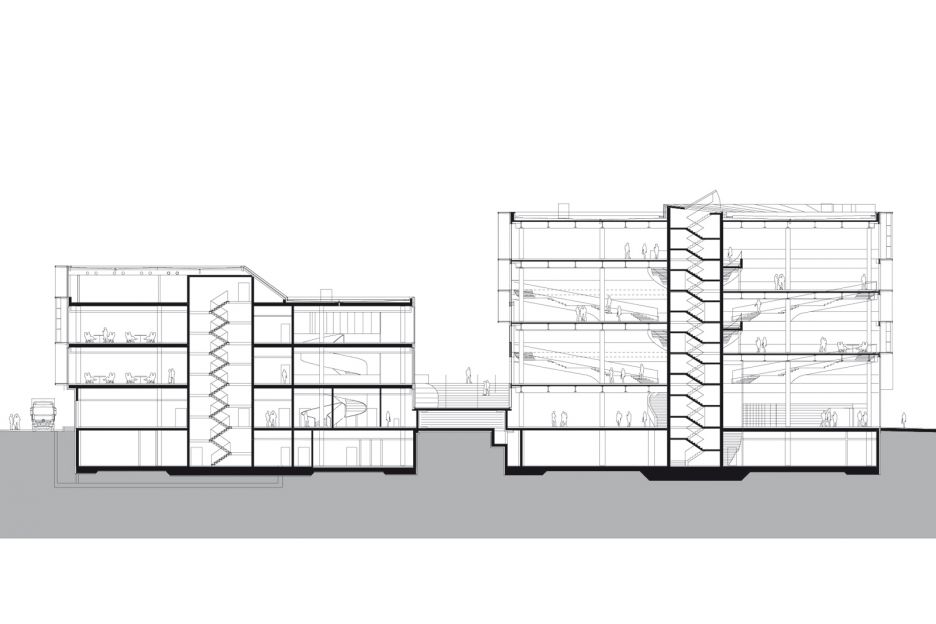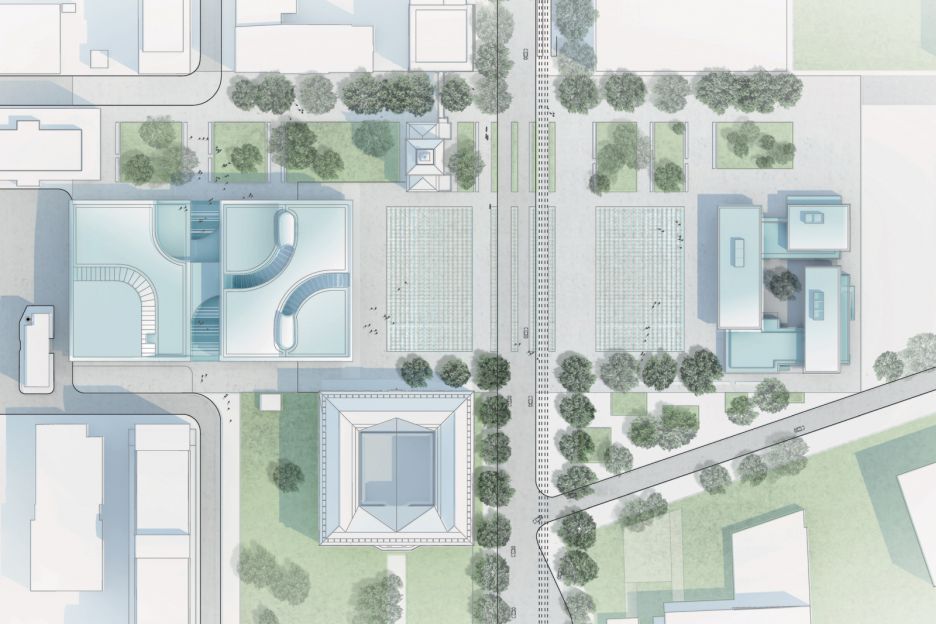 Cooperation Partners
Bollinger + Grohmann Ingenieure, ZWP Ingenieure, Topotek 1, Müller-BBM, Emmer Pfenninger, Lumen³