Type Pure Formal Explorations
Size Furniture Product & Facade Element
Stage Endterm
Date WS 10|11
Tutors Jack Breen, Robert Nottrot, Martijn Stellingwerff
Text During the elective course (P)Ornamatics developed formal explorations using generative and parametric tools as well as rapid prototyping techniques as evaluation methods throughout the design process.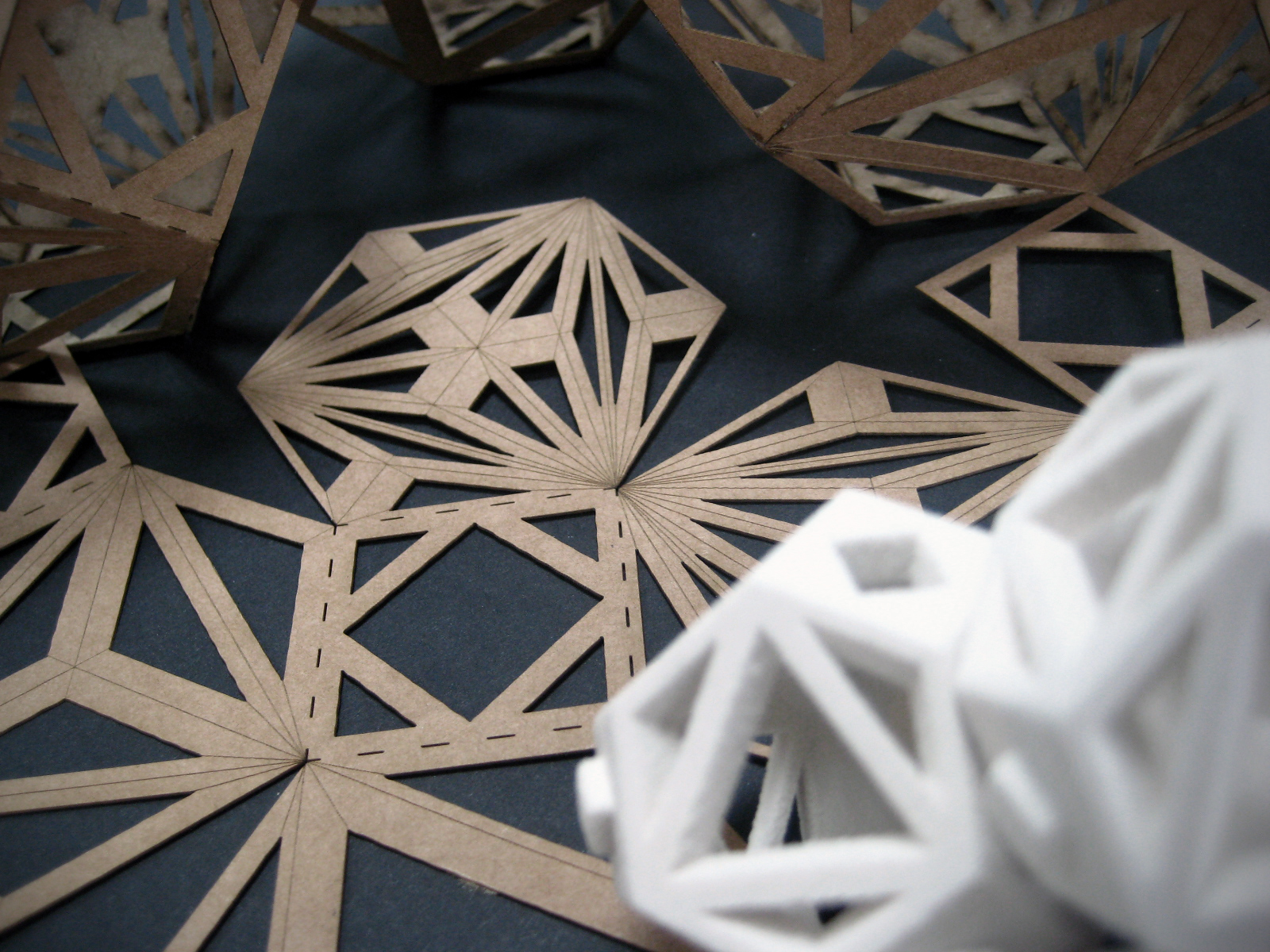 The final result is mainly based on the investigation in space-filling polyhedra, in particularly the truncated octahedron. The single unit got refined and subdivided to meet specific contextual requirements or simply aesthetic properties on the scale of both a furniture-like product design and a full-scale facade element.