Type High-Rise
Location Foshan | CN
Size 128.000 m²
Stage Competition 3rd Prize
Date 2012
Design HENN
Role Building & Facade Design
Text from HENN To increase cooperation between German and Chinese companies, and grant easier access, particularly for small and medium-sized enterprises to enter the People's Republic Market, a new service zone is being created in the industrial metropolis of Foshan in southern China. The Sino-German Industrial Service Platform is the architectural starting point for this development area. Situated on the important north-south axis and well-served with transportation links, some 200,000 square metres of office space for German and Chinese companies will contribute to future knowledge transfer.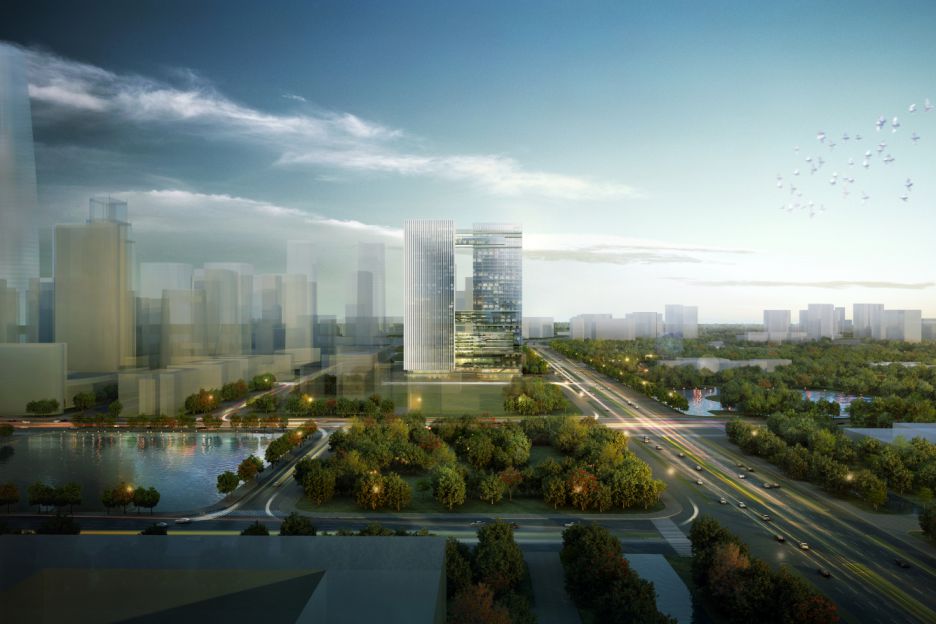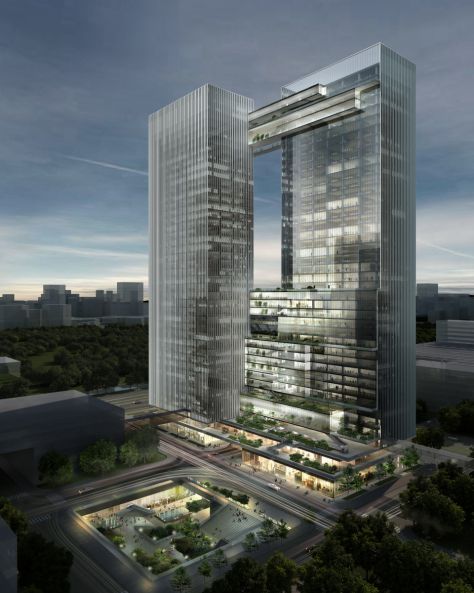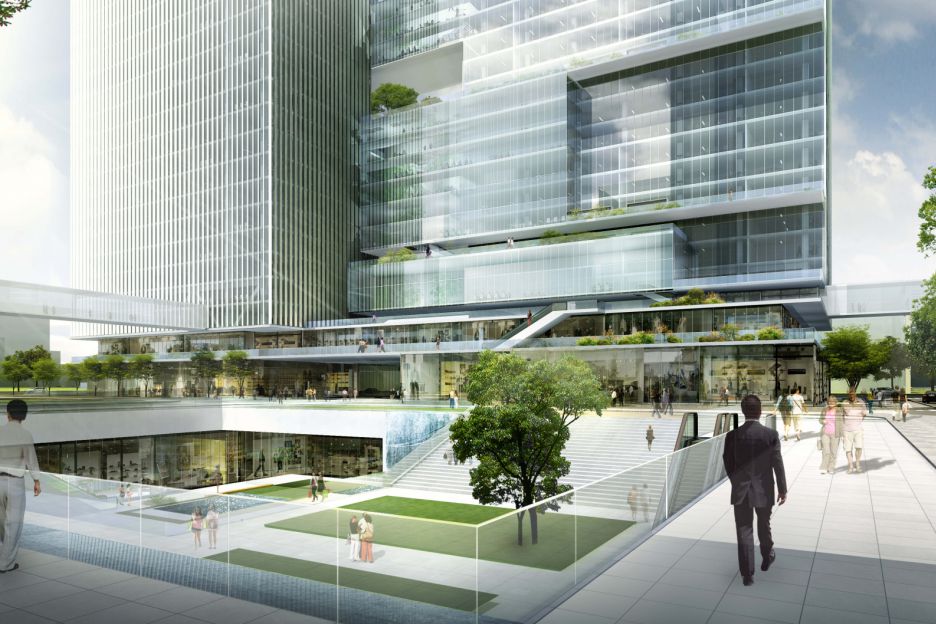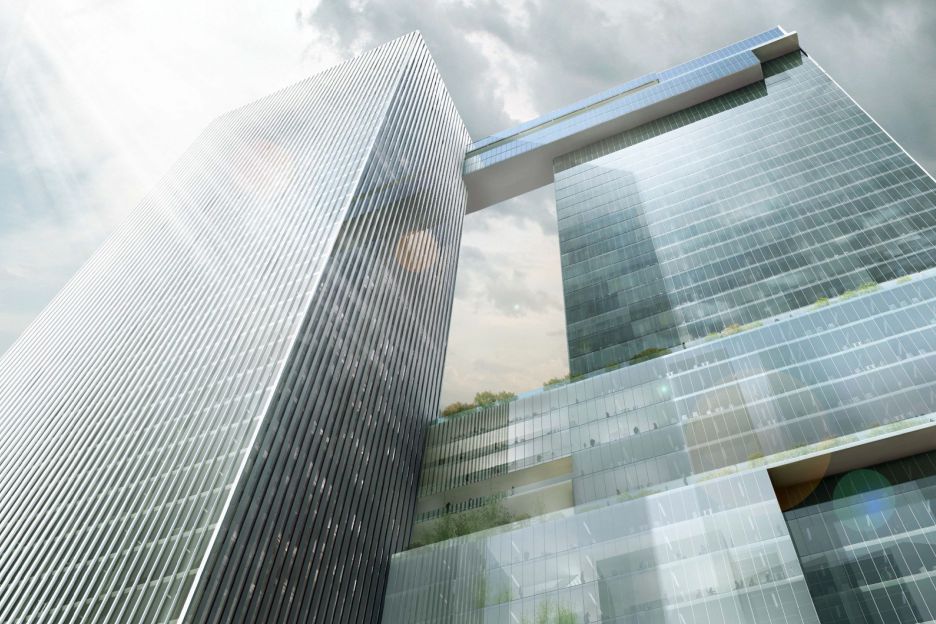 The design concept is based on two unpretentious volumes which stand adjacent to one another and symbolise the bond between the cultures. The buildings are symbolically interlocked and set in a staggered arrangement, allowing spacious connecting levels, which break up the vertical aspect and offer generous meeting spaces over several floors for the companies in both buildings. Their depth increases successively towards the podium storey and due to the planted outdoor areas and short internal access by escalators, a bustling transitional zone between the office floors and the surrounding public space is created. This effect is enhanced by a shopping centre in the bottom storey which subtly integrates the neighbouring park into the building's use. The special feature of the building envelope skin is its transparent glass façade at the "interface" of the two towers, which allows the interior events visible to an outdoor viewer. The remaining sides set themselves apart from this openness with an increasingly dense opaque surface emphasising the symbolically staggered shift of the buildings.